Smartphone users are taking over the population. Nielson says that 50% of Americans will have a smartphone by Christmas of 2011. The iPhone, Droid, and Blackberry are becoming deeply embedded into our every day lives. They are the true Autobots from Transformers (or Decepticons depending on how people view technology). Even the TV commercials make smartphones look like robots. Let's be honest, having unlimited amount of information at a persons' finger-tips makes life a little easier. So what does that mean for marketers?
Mobile Marketing : A New Channel
As print or interactive marketing mediums continue to grow and evolve, a new channel arrived in 2003, mobile phones.  Mobile marketing is the use of cell phones and other mobile devices to market a brand or message.  As businesses see an opportunity to reach their target audience, mobile marketing is starting to play a crucial role in an integrated marketing strategy. Mobile marketing is commonly used in order to generate customer opt-in databases, increase brand awareness, and drive attendance to specific events and locations. There are barriers to creating an effective mobile campaigns, including wireless carriers' individual policies, privacy issues, and the slow growing rate of adoption of smartphones in the U.S.
5 Creative Uses of QR Codes
Here are a couple examples of how businesses have used QR codes in their marketing campaigns.  The first example, Hidden Sounds, from Leo Burnett was designed to promote alternative music label Zoo Records in Hong Kong. The marketing campaign carefully place visuals of a variety of animals, composed of download QR codes, that street walkers could take cell phone pictures of the animals and stream new music to their mobile devices instantly. This campaign resulted in sold out records, extreme street credit for Zoo Records, and the widespread dispersal of an underground sound.
1. Public Art – Zoo Records "Hidden Sound"
[youtube=http://www.youtube.com/watch?v=IwURImYOK1Q&feature=player_embedded] 
2. Temporary Tattoos          3. Stamps           4. Scavenger Hunts             5. Restaurant Glasses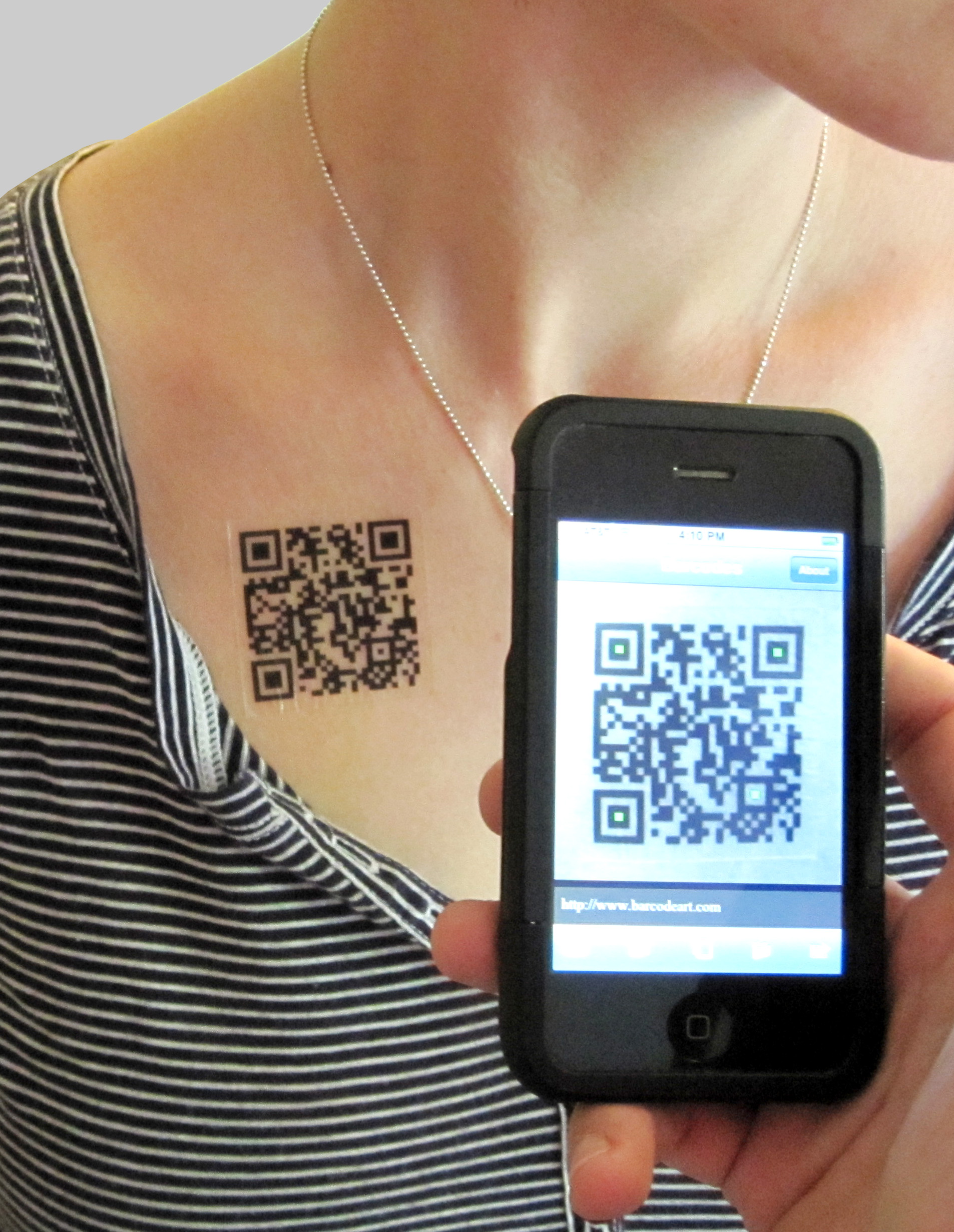 QR Codes Tips & Tricks
When creating a mobile marketing campaign, remember that there are enormous variety of mobile phone screen sizes and memory limitations. Strive to create original content best suited to a mobile device. If the code is part of a specific marketing campaign, send viewers directly to the content they will expect based on the campaign's call to action. Shape the path.
QR codes are great tools in driving customers to interact with your marketing content, but just that — a tool. Don't get mixed up with utilizing creative tools with creating an entire marketing campaigns around them. QR codes aren't the end all to marketing campaigns. Like social media, marketers should use these tools because they are effective, not because they are cool.
Use the QR code to achieve a specific marketing goal and make it worth viewers' time to decode it. Similar to increasing "Likes" Facebook Fan Page, offer incentives to viewers like promotions, discounts, and sweepstakes.  Even sparking smartphone users' curiosity can get them to use QR codes.
Don't put all your eggs in one basket. Give your audience multiple paths by adding another response mechanism.
 Educate the public. Since only 50% might have smartphones, include instructions to use the code.
What is your favorite QR Code Campaign?